News, advice, tips and much more
helping to keep you in the know
Here's our ever-expanding library of educational articles, new announcements, tips and advice, and so much more. Take a look at our expanding online journal of information. Feel free to leave a comment or question -- we monitor our website daily and are glad to give advice. You might also want to check out our Questions & Answers page or reach out to us directly if you have an immediate need or question. Enjoy!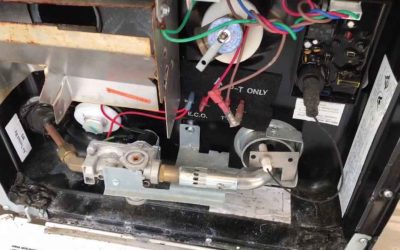 "Clean and flush my hot water heater tank? Nobody said anything about that!" Your hot water tank needs special care too you do flush and clean it regularly, right? As RVers, we're passionate about keeping things clean and in working order. Forget to sanitize our fresh...
read more
Connect with us
we'd love to hear from you

  P.O. Box 28, Graham, FL 32042

 352.575.3371

Send us an email
Why choose D&D RV Tank Cleaning Solutions
It's simple -- our service:
Fixes and corrects your RV's tank sensors almost every time
Features innovative, hydro-jetting technology
Is a 100% mobile service. We come to you at your site.
Is environmentally safe and makes no mess at your site
Is chemical-free and all-natural
Make an inquiry
we'll get right back to you